Hêtre Alresford
Hêtre is located in the small market town of Alresford. A rare find outside of London, this delectable boutique is nestled between chocolate box Georgian town houses in the depths of the Hampshire countryside. A treasure trove of goodies; this carefully curated edit of shoes, handbags and accessories (not to mention totally perfect and essential cashmere jumpers) are not only effortlessly cool but can, and should, be styled together.
Once you've had a taste of the Hêtre world you'll not want to shop anywhere else.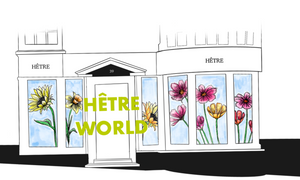 Hetre World
Dive deeper into the world of Hetre and check out what we've been doing in lockdown!
READ